FOR SCHOOLS
On this page, you can find information on taking part in the Growing Mind research project.
We are working in collaboration with schools, teachers, and principals, with the aim of supporting students' learning and positive development, and finding new and functional solutions for developing schools. Our research take place in cities around Finland. Schools and participants take part in one or more of the studies described on this page depending on the city.
During the six-year research project, we will gather different kinds of research data from students, parents, teachers, or principals, always informing participants and requesting their consent separately. Schools take part in the research at different levels and in different ways. Some schools participate in gathering survey data from students, others in pedagogical projects, and yet others in developing the entire school culture.
STUDENT SURVEY

From digital pedagogy to school engagement
In the Growing Mind project, we research children's and adolescents' learning, motivation, and well-being as well as digital technology use at school and during spare time. The aim of the research is to find ways of making studying a more exciting experience with the use of digital pedagogy, and improving students' well-being. The research supports the aims of the new curriculum, and the development of students' future skills.
The broad research data will be gathered using electronic questionnaires from students born in 2006 and 2008 in the Helsinki area schools. The first data collection of the longitudinal research was conducted in the autumn of 2019, among then 5th and 7th graders. Survey data will be collected annually from the same students for the next three years. A small portion of the survey participants will also take part in the brain research conducted as part of the project, in which mathematical operations performed by the students are examined with brain-imaging methods.
The questionnaire data is also part of Katariina Salmela-Aro's and Kirsti Lonka's Bridging the Gaps research project, which examines the effects of digitalisation on adolescents' learning as well as the development of their emotions, motivation, and interaction. The research is conducted in co-operation with the University of Helsinki and the City of Helsinki Education Division.
CONTACT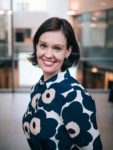 Janica Vinni-Laakso, University of Helsinki

janica.vinni-laakso@helsinki.fi
TRAINING PROGRAMME FOR SUPPORTING ACADEMIC PERSISTENCE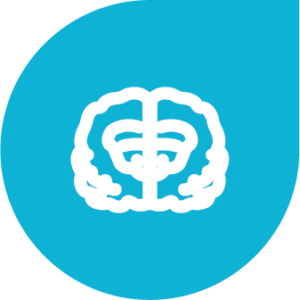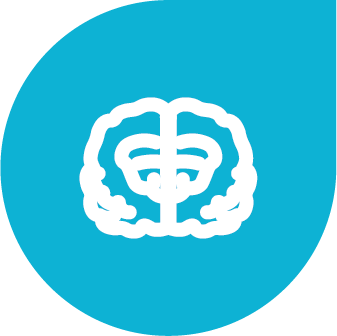 We examine students' mindsets more specifically, their implicit theories of intelligence, giftedness, and creativity. We are interested in students' mindsets and the relation of mindsets to adolescents' educational aspirations, school achievement, and technology use. We conduct mixed methods research to gain a profound understanding of how do the mindsets of intelligence, giftedness, and creativity appear among Finnish adolescents. Together with a large sample of student data we develop a growth mindset intervention that is constructed on previous mindset intervention research, yet the intervention is adapted to the Finnish school. Intervention is developed cyclically with the support of teachers. The intervention aims to meet the needs to support the downward trend of Finnish students' school engagement, and the decline of the school performance especially students in need, and has so far been studied among 6th and 7th-grade students. Intervention includes a total of six lessons including teaching about the mindsets, brain, and developing expertise with a variety of individual and group assignments during the lessons, and as homework. At the moment intervention is given to the class by their classroom teacher who has trained to teach the materials. The purpose of this research is to understand adolescent's mindsets in learning and to produce a pedagogically meaningful program for teachers to utilize alongside their daily practices.
CONTACT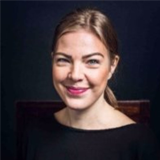 Jenni Laurell, Tutkija, University of Helsinki

jenni.laurell@helsinki.fi
INVENTION PROJECTS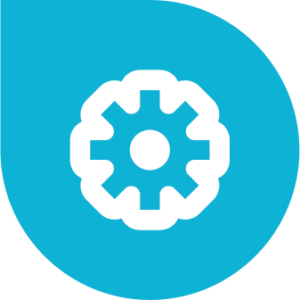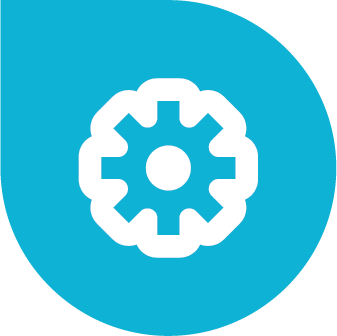 In the Growing Mind project we examine how creativity and innovativeness can be supported through inventions and design processes.  In the invention projects, various digital tools will be utilised for new inventions aimed at different end users. We collaborate with the teachers and schools in the implementation of the projects. We design the projects together with the teachers in workshops, and offer them training for the use of digital tools. Invention projects are cross-domain entities, but they can also be implemented within one school subject. We work at different educational levels: in elementary school among 1st to 3rd graders and 5th to 6th graders, as well as in secondary school among 7th to 8th graders.
CONTACT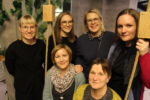 University of Helsinki
varpu.mehto@helsinki.fi
GAME JAMS AT SCHOOL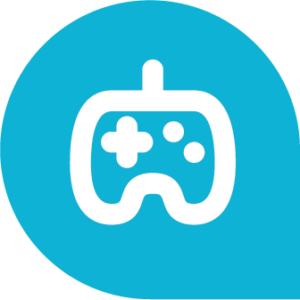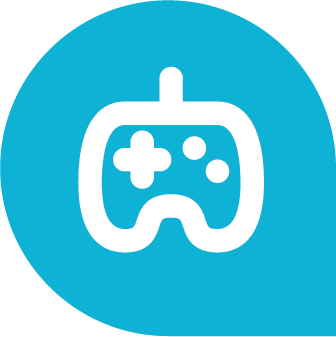 In the Growing Mind project, the Game Research Lab of the University of Tampere examines how creating games can be used at schools as a method of teaching and learning. We conduct game-making events, game jams, in collaboration with teachers and schools. Both digital games and more traditional games, such as cards and board games, as well as entirely new kinds of sports can be created in the game jams. Game jams can be cross-domain entities or they can be conducted within one domain. We will initially work with upper-secondary students and later broaden the activity to cover secondary school. We also arrange training and workshops for teachers on the topic.
CONTACT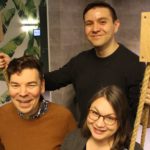 Riikka Aurava, Researcher, University of Tampere

riikka.aurava@tuni.fi
NEW METHODS FOR DEVELOPING FLEXIBLE MATHEMATICAL ABILITIES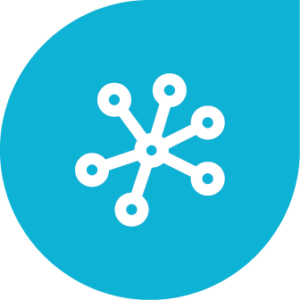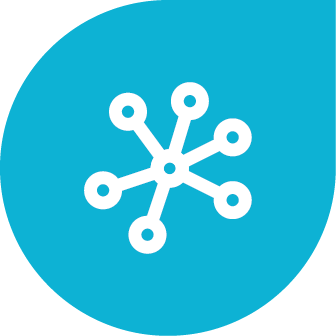 In the experiments, we use gaming environments and new kinds of pedagogical models, in which mathematical thinking is combined with observing and interpreting everyday phenomena. The research-based gaming environments focus on both natural numbers and fractions and decimals. The Number Navigation Game developed in the University of Turku is a gaming environment that enables intensive practice of arithmetical operations with natural numbers, and strengthening the networks of abundant numbers and operations that are the bases of flexible mathematical thinking. Number Trace is a gaming environment developed in the University of Tampere for strengthening conceptual understanding of fractions and decimals. NanoRoboMath is a gaming environment being developed in the University of Turku, which aims to support flexible and adaptive ability in using arithmetical operations with fractions and decimals.
The pedagogical models for observing everyday mathematics are based on long-term basic research, which has found that spontaneous focusing on numerosity outside of organised mathematics lessons strengthens the development of deeper mathematical thinking considerably. In this project, we are particularly exploring methods in which the conceptual understanding of fractions and decimals is strengthened through observation of quantitative relations within the environment.

CONTACT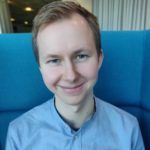 Saku Määttä, University of Turku

saku.maatta@utu.fi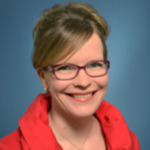 Minna Hannula-Sormunen, University of Turku

mimarha@utu.fi

Erno Lehtinen, University of Turku

ernoleh@utu.fi
LEARNING ANALYTICS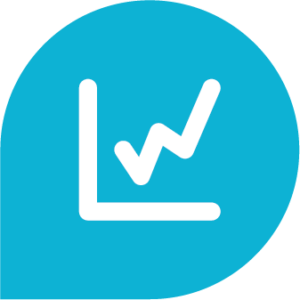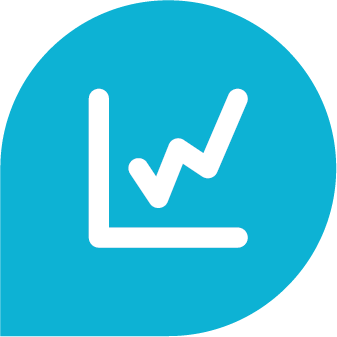 Learning analytics means analyses of the data gleaned from digital learning. Using learning analytics, it is possible to identify, for example, learning challenges, group-work phenomena, and offer teachers precise information on the learners' individual progress. In work package 4, we examine and develop new methods of learning analytics. The themes include visualisation of the learning process, the learning analytics of open problem-solving, learning analytics of 21st century skills, as well as bringing learning analytics within the reach of the learners themselves. Data will be gathered from electronic systems, using questionnaires, via observations, and with sensors such as proximity sensors and the so-called mood sensors (wearables). The methodologies used include both qualitative and quantitative research, as well as machine-learning methods.
HOLISTIC DEVELOPMENT OF SCHOOLS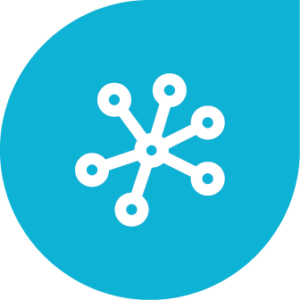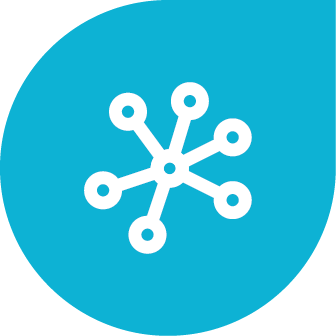 The Growing Mind project supports the systemic development of schools, based on the schools' own development work and their own aims and needs. Co-development continues for 1–2 years with each school depending on the development and resource needs of each school. The co-development way of working is based on tested methods and the research groups' broad competence and expert networks. For more information contact doctoral researcher Hanna Reinius.
CONTACT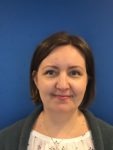 Hanna Reinius, Researcher, University of Helsinki

hanna.reinius@helsinki.fi
MANAGEMENT AND CO-ORDINATION OF THE ENTIRE PROJECT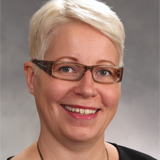 Tiina Korhonen
Growing Mind Project Manager, Head of the Innokas Network, tiina.korhonen@helsinki.fi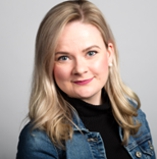 Laura Salo
Growing Mind Co-ordinator, laura.salo@helsinki.fi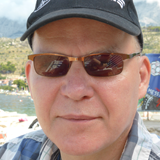 Kai Hakkarainen
Professor, Growing Mind Project Leader and Principal Investigator, kai.hakkarainen@helsinki.fi